Today, I turn Thirty-Eight.
Well, COVID became a bit less of a (but still a thing) in my thirty-eighth trip around the sun, and for a large part of the year I was in a holding pattern. Ironically much of my 37th year was spent adjusting to a phrase that I grew accustomed to hate – getting back to normal. After getting vaccinated in the arm in spring, August and once again in December (each with stronger side effects but less emotion), I began to see friends and family a bit more, which was lovely.
Yes, since purchasing my house last year I spent a bit of March & April as a hermit, before things began to get a bit brighter in the summer. Highlights was attending the Ale Trail (twice!) with good friends, exploring Liverpool a lot more, the Retro Asylum 10th Anniversary celebrations in Arcade Club, Play Expo in Blackpool and going to Brighton SEO. Each event saw me meet new friends, reconnecting with old, and just having a good time. I joked when I was leaving Play that this year I've more photos with friends than machines!
I feel that being around friends is what is the most important thing of last year, and when you read it, I'll be actually travelling abroad. My COVID vouchers for a potential trip to Amsterdam have been redeemed. Feel free to send over tips!
So things have – slowly – been getting back to normal.
Work wise it's been solid. Outside of the main job I've sold one of my sites (Wrestling Betting), another (Drive in Cinemas) has been ticking along, but the real joy of 2022 has been my Twitch Stream. This time last year I started my first "Game Show" stream (we played Blockbusters online). Since then I've introduced two new games (Wipeout and Wisdom of Crowds) and they've really been well received (well, Wipeout has. Wisdom of Crowds will have debuted by the time you read this). But the real joy is finding myself in a community of actual genuine friends. Hanging out in each others streams and also having voice chats and spending nights playing video games together have been so much fun. Contrary to popular belief, I rarely play video games online – preferring more single player events and narrative driven games. But with Fall Guys, Dead By Daylight, CS:GO, Golf with your Friends (or – as it's known after one game – "Golf") and Jackbox, I've actually had great fun connecting with wonderful people. There has been discussion about possible meetups in real life – one thing I'd be delighted to do at some point.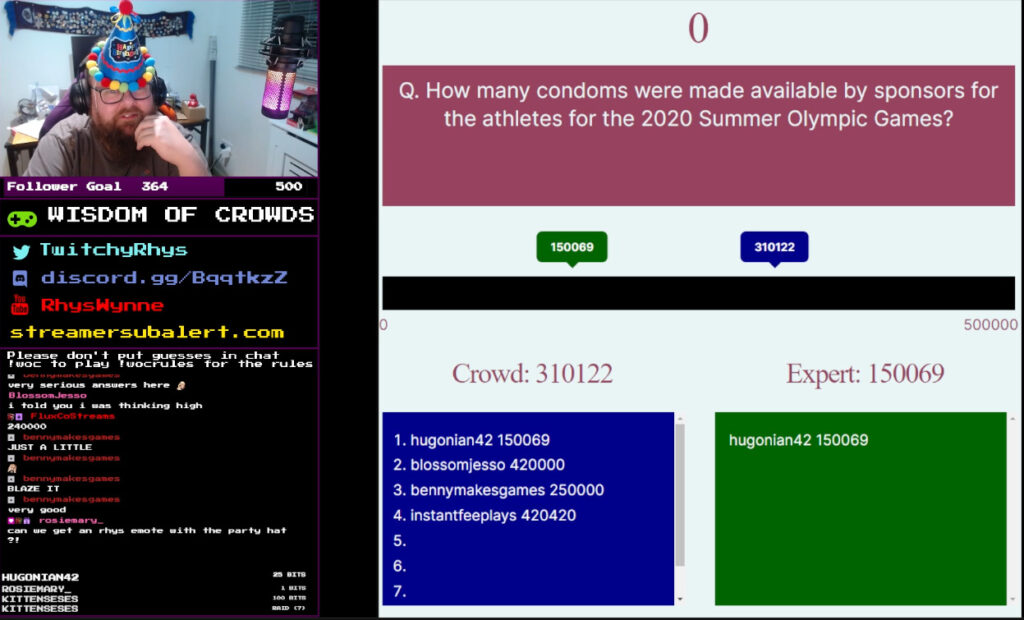 One thing about work that streaming gives me is something you build and continue to build on. I've enjoyed building websites, but in the end of the process you finish the site and then ship it off to somebody. Sure you get repeat clients (which makes the bulk of my work), but I've begun to look at more opportunities to build something more permanent, something longer lasting. Actually thinking of a 5/10/15 year plan on where I want to be (a conversation started with my pension advisor when he said "what is your 5 year plan" and I gave him a blank look). I joked that one idea is now I've got my feet under the table around Earlestown & Newton-le-Willows area I'd like to open up a co-working space around here. Just something for the community to use. That's totally a pipe dream, but you know, one day.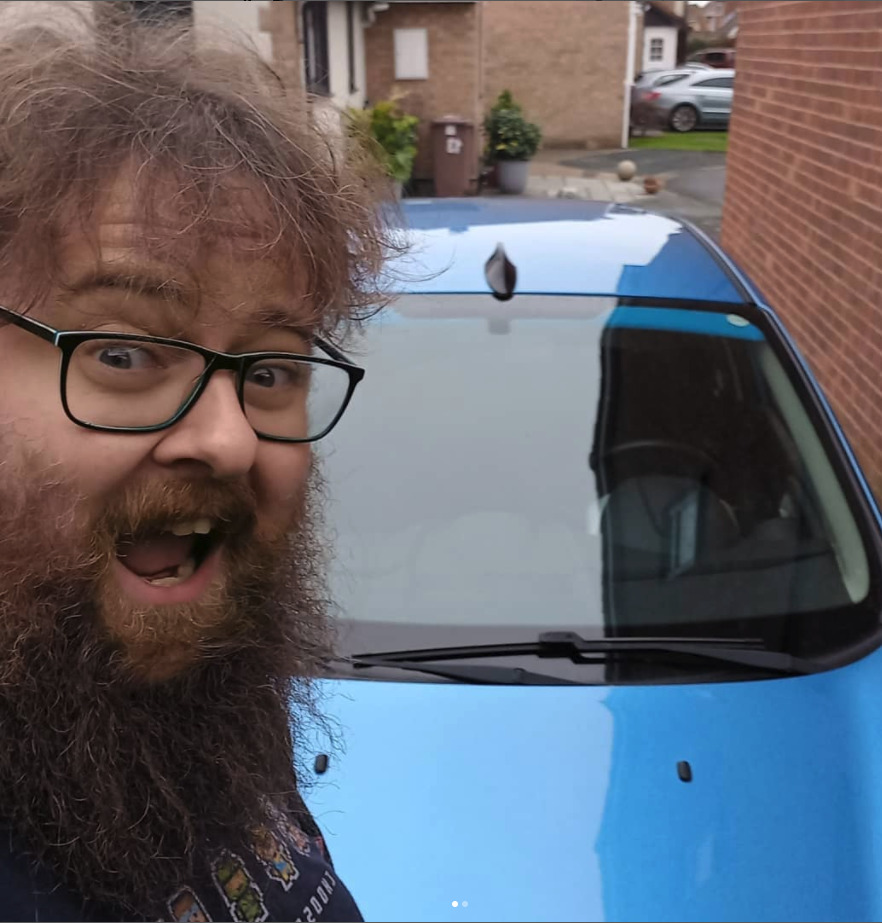 I've also been focussing on myself a bit, and beginning to look for things to do that don't have me stare at my screen. I bought my first car late last year which has given me some freedom. I haven't been everywhere or very far (taking the East Lancs road to the second nearest Tesco has been the furthest I've been), but it does offer me some freedom. I also began dating again, with mixed success (I had a lovely but short lived relationship towards the latter part of last year), but alas I enter my 38th year single.
Alas, also not so much in the fitness side of things – DDP Yoga died a death as my workload increased. However, I am walking more though. I'm also trying to think of things to do to improve or pick up a new hobby. I keep threatening to myself to try golf as there's a driving range a short drive away from me, so I can see myself picking up a clubs. However I think I (also?) need a hobby to meet people. One of the highlights of aforementioned dating was actually spending time with somebody doing things (mind out of the gutter folks), and I feel I need to spend time with more people to form more relationships, as I fear I am becoming a bit of a hermit – but then again: how the hell does a mid 30's freelancer make friends during the latter stages of a pandemic? On the plus side last year saw me drink less and eat a lot better, so I'm happy with that.
So without further ado, here's my updated comparison with you know who.

Rhys (With a Spoon)

Reese Witherspoon
Age
Nearly 38 (Up 1)
Nearly 46 (Up 1)
Oscars
(Nominated)
0 – No Change
(0 – No Change)
1 – No Change
(2 – No Change* )
Books Written
1 (No Change)
1 (No Change)
Marriages
0 (No Change)
2 (No Change)
Children
0 (No Change)
3 (No Change)
WordPress Plugins Written &
On the WordPress Repository
10 (Down 2) – I removed a couple
0
See y'all next year!
*Yeah I got this wrong
Previous Versions: 30, 34, 35, 36, 37
Post Script: Unfortunately, most of this post I write a month or so before my actual birthday, so it misses current events. I'm sure you're all aware of the tragic events taking place in Ukraine. I've at times felt numb, but I've been donating to the British Red Cross' Ukraine Appeal. I'd urge people to donate to reputable charities especially around now. Hopefully by my Thirty Nine post it'll be over.