Today I turn Thirty-Six.
My 35th celestial orbit was a year I'd suggest of personal settling down, if not slowing down. I felt like in my year I've changed a bit personally, if not necessarily professionally.
Business has been good – or so everybody has been telling me. It saw me speak outside of the UK for the first time (WordCamp Dublin), at the time of writing in 2 weeks I do my first talk in mainland Europe (WordCamp Antwerp). I've also been growing a quite fun little side project – (Streamer Sub Alert), and became a Twitch Affiliate. Although I enjoy all my projects and sites I work on, a particular highlight was working with Fullfact on their Fact Checking Schema Markup WordPress plugin, purely because it shared my values & it was working with some interesting people on this project. At least that's one I can talk about a bit!
So yes, settling down a bit. Last year around this time I was a bit down with the whole Brexit nonsense. I'm still down about it. But one brave moment in my 35th year was to put my life on hold in Manchester & decamp to Berlin for a period of 3 weeks over the original date of the transition period (March 31st 2019). I always promised myself that should the fateful day come, I wanted to be on the other side of the wall. And (originally) I was. But the date moved and I was in the UK when we finally shot ourselves in the foot.
However, within Berlin I began to realise just how difficult it is to move. I fully intended to integrate and learn the language, but after a short while I was simply watching Premier League Football in an Irish Pub most nights. I had fun, don't get me wrong, and I spent time with amazing friends which was always great. However to start a new life (or begin to)? At 35? It's tough, especially as somebody who struggled a bit with the language. I have a new found respect for people who do this to better themselves, as I feel people forget how hard it is.
With that said, a part of Mauerpark will always have my heart.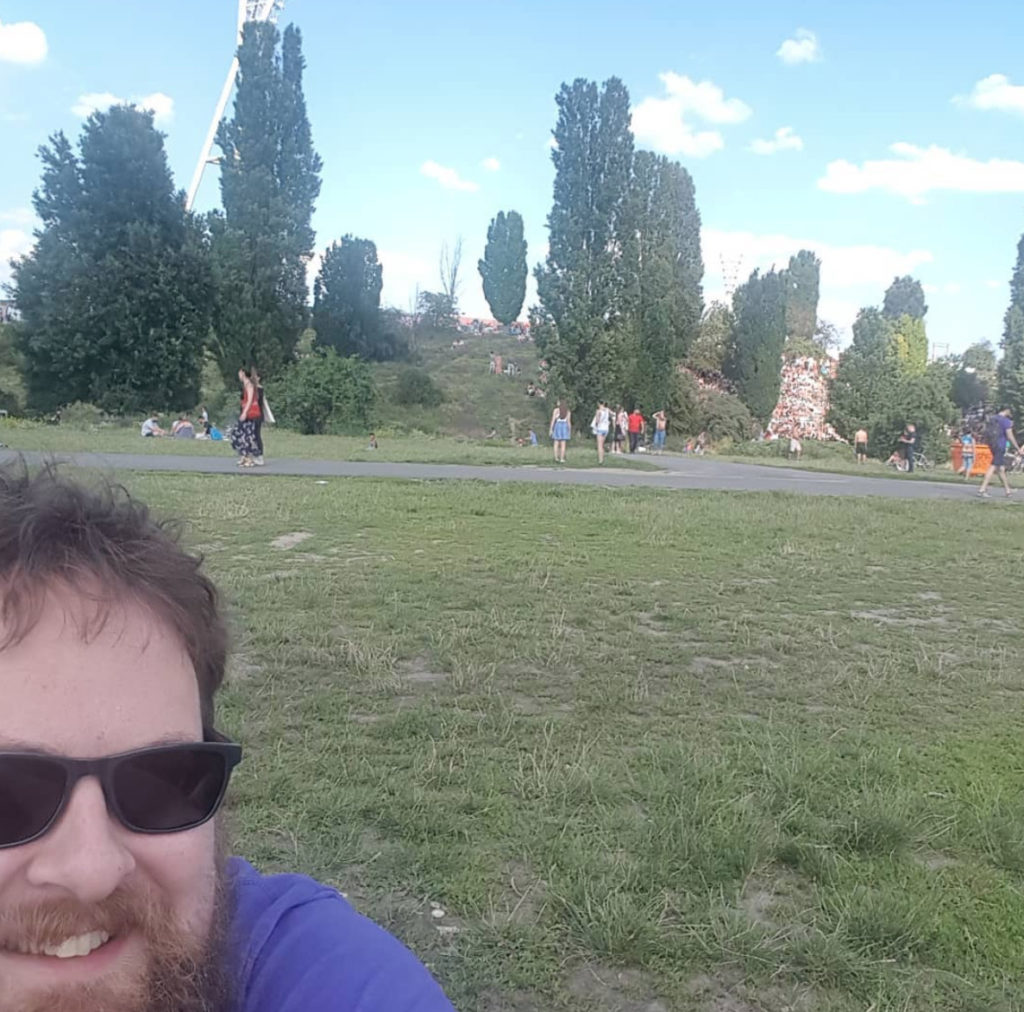 As such, with the Berlin trip, I spent more time abroad overall, but to less places. Berlin (twice), Oberhausen, Dublin & the only new country Morocco – with a trip to Marrakesh just before Christmas. This was my first trip to Africa.
It was there surrounded by all inclusive treats I realised that I'm getting a bit bored traveling on my own. There were a few times in Marrakesh that if I was with somebody I'd probably would have done more.
I've 6 trips abroad booked right now (Berlin, Antwerp, Mönchengladbach, Prague, Amsterdam & another place I cannot say), and all six I'm either traveling with people, or traveling to meet people. Some cases (Berlin) it's both. But I cannot always rely on other people like this, so at the turn of the year – I did something rather brave for me.
I've actively started dating again. Or trying to.
You see, online dating is a thoroughly depressing experience. So far I've been on two dates and they've been the most successful moments which ended with "lets just be friends". They have been the better ones where there has been a closure and certainty. It's certainly a place where your ego gets a massive battering and you are left wondering where you screwed up. Apologies for sounding so neckbeardy & edgelordy but it's such a depressing procession. But we continue as there's literally no chance of me meeting people outside of it (in fact, I don't think I've ever met anybody outside this medium, not for 10-15 years or so).
Finally, onto settling down a bit. I've been trying to cut down a bit with alcohol and I've begin to notice the effects, I'm more alert, I'm more sensible, and I'm more fun to be around. At least I hope so! Other people may disagree. No large part has been streaming games on Twitch, which began in June of last year. It's about the level of responsibility I can stomach now. Between that & using the NHS Drink Free Days app I'm well on my way to my goal of less than 100 days drinking in 2020.
Anyway, that's my rambling mess for my 36th year. Here's my now yearly Rhys With-A-Spoon/Reese Witherspoon comparison.



Rhys (With a Spoon)


Reese Witherspoon

Age
Nearly 36 (Up 1)
Nearly 44 (Up 1)
Oscars
(Nominated)
0 – No Change
(0 – No Change)
1 – No Change
(1 – No Change)
Books Written
1 (No Change)
1 (Up 1)
Marriages
0 (No Change)
2 (No Change)
Children
0 (No Change)
3 (No Change)
WordPress Plugins Written &
On the WordPress Repository
12 (Up 1)
0